Lawn Care & Snow Removal Professionals
International Falls, Minnesota 56649
Satisfaction Guaranteed: Mike's Odd Jobs
Serving International Falls, MN 56649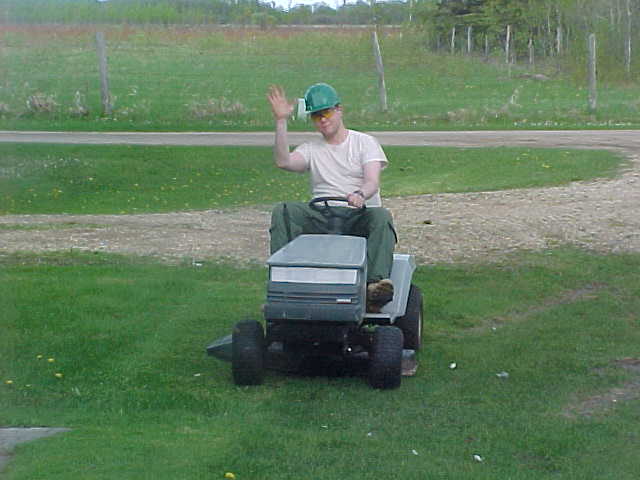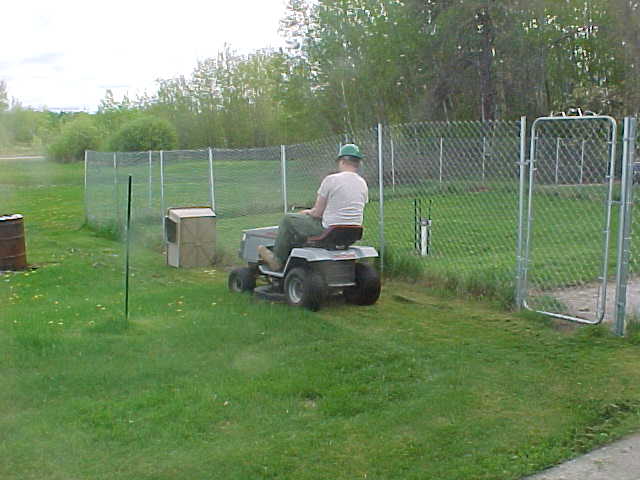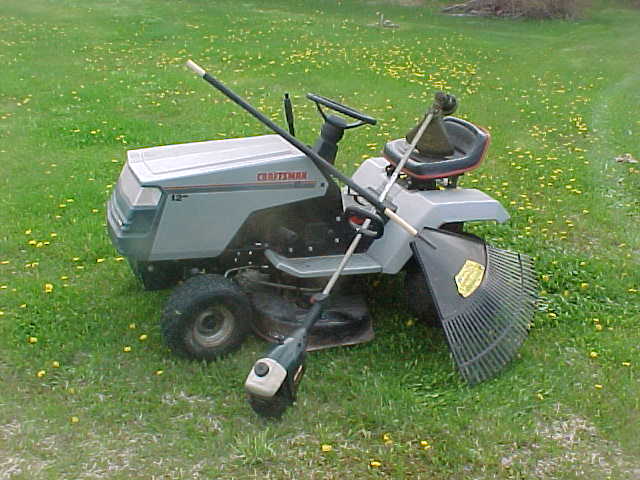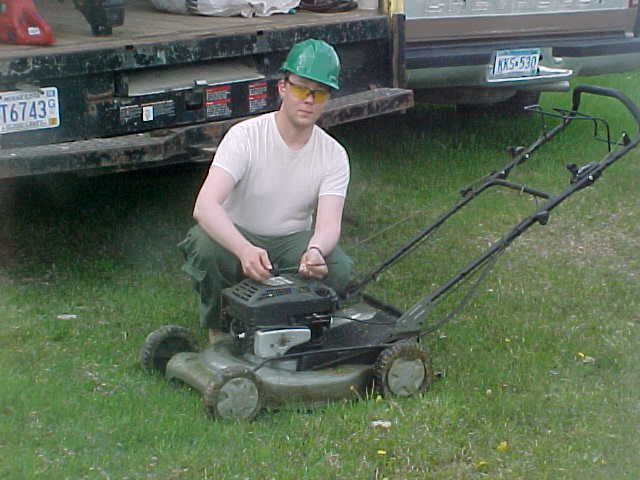 See an article on "ideal lawn height here
---
We would like to do the lawn maintenance for your Lawn. We generally do lawns on an "as needed basis" during the lawn season.
We do not automatically go out and do the lawns weekly, This means you will need to give us a call when you feel your lawn needs a trim and schedule an appointment. We do it this way so we are not running all over generating ourselves a paycheck. If the grass does not require maintenance, we do not want to cut it over and over.
Research suggests that a lawn that is cut to two and a half inches is ideal. Lawns should be cut at two and three-quarter inches to four inches. Lawn care personel should never take more than two inches of lawn in and given lawn session/pass. Most cities consider lawns that are five or six inches tall to be a 'blight' violation. Notices are often given. As you may know, over trimming a lawn could destroy the overall appearance/ look of the lawn. This is often referred to as scalping the lawn. Lawns that are cut too short or scalped, have a harder time growing. This is especially true in the hottest days of summer. Short cutting of lawns, could also result in 'burning' or other harm to the lawn. As business professionals, we prefer to set up a schedule with you to go to your property when you need it maintained.
Most lawns "city lots" would be mowed at the rate of $25/hr with a 1.66 hour minimum. Although some customers enjoy a flat rate fee of $41.50/ cut. [plus any state mandated taxes]
The way in which we would estimate your lawn for a flat rate: We would: •Mow your lawn three times. Then take the average as your 'flat rate'.
Keep in mind that when you go to the flat rate; and then ask us to do "extras" that there will be additional charges. We have had problems in the past; so there is our disclaimer.
Work orders are utilized to ensure that everything you want done on your job, gets done on your job. This avoids your job being left incomplete.
---
Our Satisfaction Guarantee: HERE
We will not do cut rate work, or work for cut rate wages. We are licensed and insured professionals. If you are looking for a cheap 'lawn boy', this is not the place. We are confident in making this assumption due to our reputation in the city. Our valued customers enjoy hassle free lawn maintenance, provided by a contractor with an eye for details. Feel confident that you will not have to call us back to your property to finish the job. We have only been recalled to a job once since 2003 to fix a minor problem. [That is pretty good service if you ask me. One recalled error in 15 years.] We do a customer quality check/approval before leaving the property to be sure you are satisfied before we leave.
When you find/hire that cheap 'lawn boy' and are not satisfied with their work, please give us a call. We will be happy to provide you excellent service and fix their 'errors'. When you see what we do, and how amazing your lawn looks you will be happy you choose us.
We are insured, and licensed professionals. If for some reason you are not completely satisfied with our work, we offer a 24 hour guarantee, simply call us and we will come and fix the problem, free of charge.
---
We recommend that the lawns be cut "as needed". At the start and end of the growing season we recommend that the lawn be cut at a 'minimum' of bi weekly [14 days]. This works well when the grass is not growing very fast. As the season progresses to 'Peak" we suggest a weekly service at a minimum of 7-10 days. Though we specialize in dealing with lawns of all heights, we do prefer to keep lawns manageable & looking great. After-all we have a reputation to uphold. These 'maintained' lawns are lawns that are between 2" and 4" in height. The ideal post cut height being two and a half inches tall.
You want a nice looking lawn after all. That is why you choose us to provide you lawn care services. We have a reputation in The Falls, to uphold, and we will do what ever it takes to keep a good name in town. The appearance of your lawn is a reflection on our work and our company.
If you are on a flat rate program, and your lawn gets over five inches in height, you will be taken off the 'flat rate'. This will remain until your lawn gets back under control. Generally speaking most people can look at a lawn and tell if it is too tall. Some signs of a tall lawn include
• Clumpy appearance before the lawn is cut [from past lawn service]
• Clumpy appearance after lawn care is provided.
• Lawns with a height OVER five inches [5"]
• Lawns that bog down mowers while running at normal ground speeds.
• Lawns in which the city has sent you a blight notice on.
Need help with your lawn? check out this informative article
Therefore Lawns which fit this category will be charged at the hourly rate.
• It takes more engine effort to cut clumps verses grass.
• We will need to cut your lawn at a slower ground speed.
• This saves our equipment from abuse.
• Lawns will be recommended for weekly service until raked or mulched in.
* There is a minimum fee of $10/load to haul off clippings in addition we charge $25/hr load /unload time. You may choose to bag and dispose of those clippings on your own, and save money. We can pile clippings on the lawn for you to deal with.
We do offer 'Blight notice' lawn care. If you have received a notice that your lawn is too tall, WE CAN HELP. Our service includes Cutting of the lawn. Raking of lawn clippings & Disposal. We also weed whip and dispose of those trimmings. The 'Blight notice/over grown lawn rate' is $25/hr and a minimum disposal fee of $10.load to the dump 'Dump Fee'. When you compare this rate to the $60/hr or more that the city's contractor charges, you will realize that we are going to save you money. And get the city off your back.
Areas around house, trees, sidewalks and driveway will be Trimmed [weed whipped]. Clippings will be cleared from driveway & sidewalks each time, via broom, or leaf blower.
If there are excessive amounts of rocks/dirt/debris from the winter plowing, that will need to be dealt with to avoid harm to our lawn equipment, it will be cleared at a rate of $25/hr . If you choose to have this debris hauled away, the hourly load/unload fee if $25/hr and a disposal fee of $10/load.
As of 1 July 2017; we will no longer will move anything on your yard. That is we will not move gas Grills, boat trailers, trampolines, etc. those items will be mowed around or the customer would be responsible for moving them for us to mow under.
Please be sure that all obstacles/ hazards are clear of your lawn on the day we provide service. •Dog Toys •Children Toys •Pet leashes •Rocks •Trash •Animal Feces •Etc.
---
Permissions
Client or his/her agent agrees to allow MOJ on the property for the purposes of cleaning services. Client understands that there is no set time frame for the completion of services and multiple visits to the property may be required. MOJ also has the permission to visit the property with little or no notice to assess service needs prior to the date of service, as well as to check completion after services have been rendered.
The Client also agrees to release MOJ of any or all liability for injuries sustained due to equipment placement to include injuries from tripping/falling, striking equipment, falling debris or equipment.
See our collections policy & media policy.
---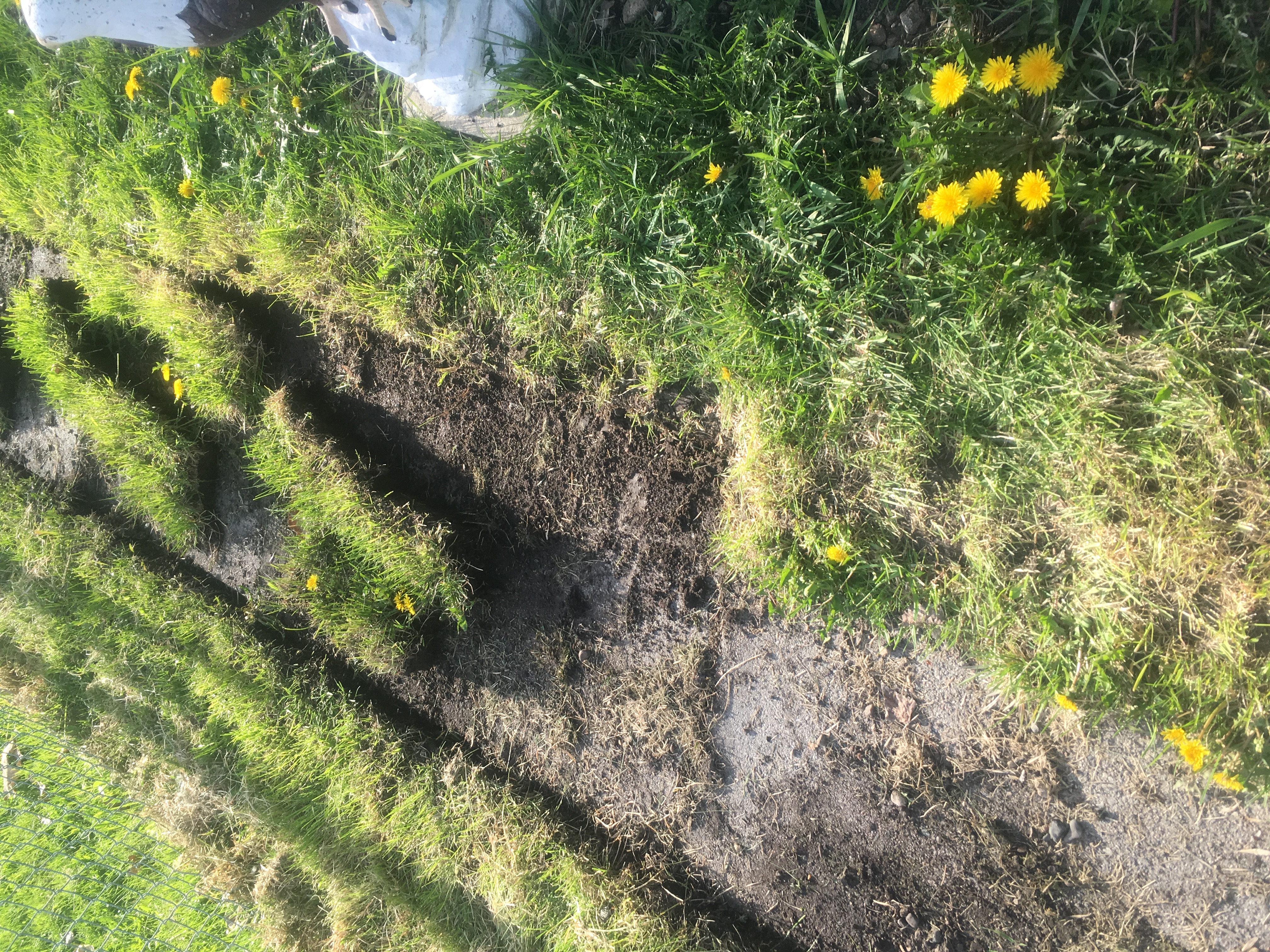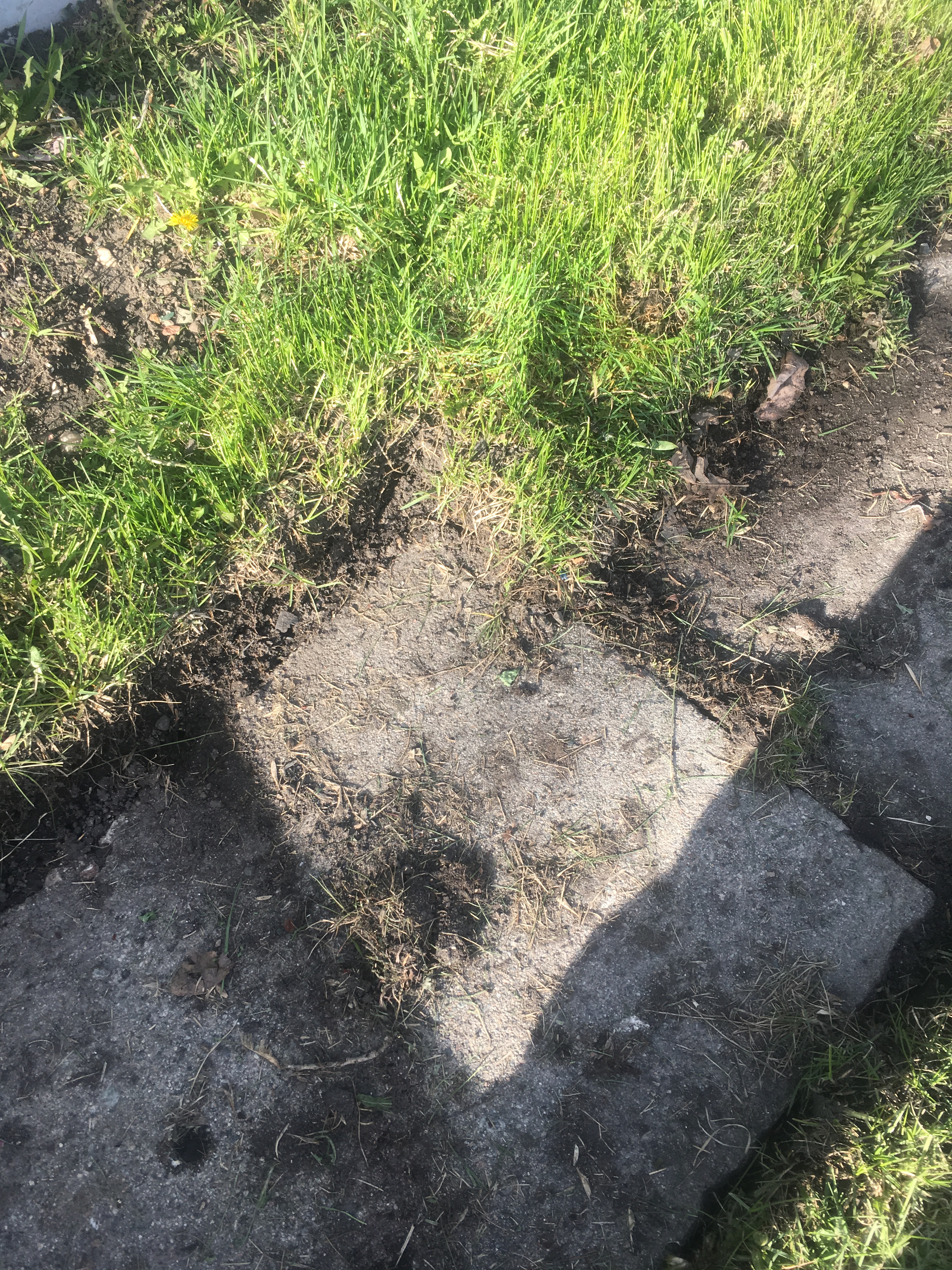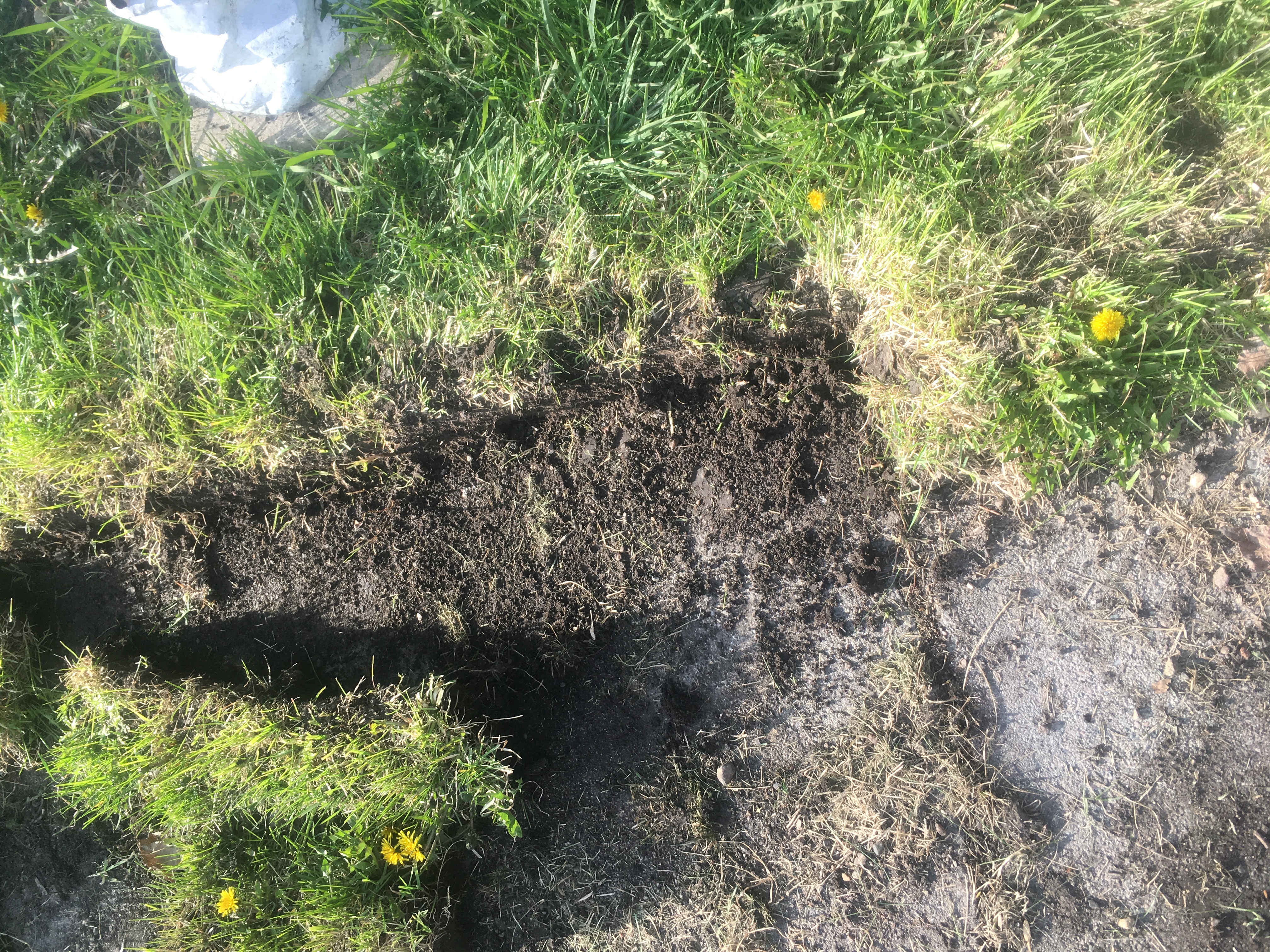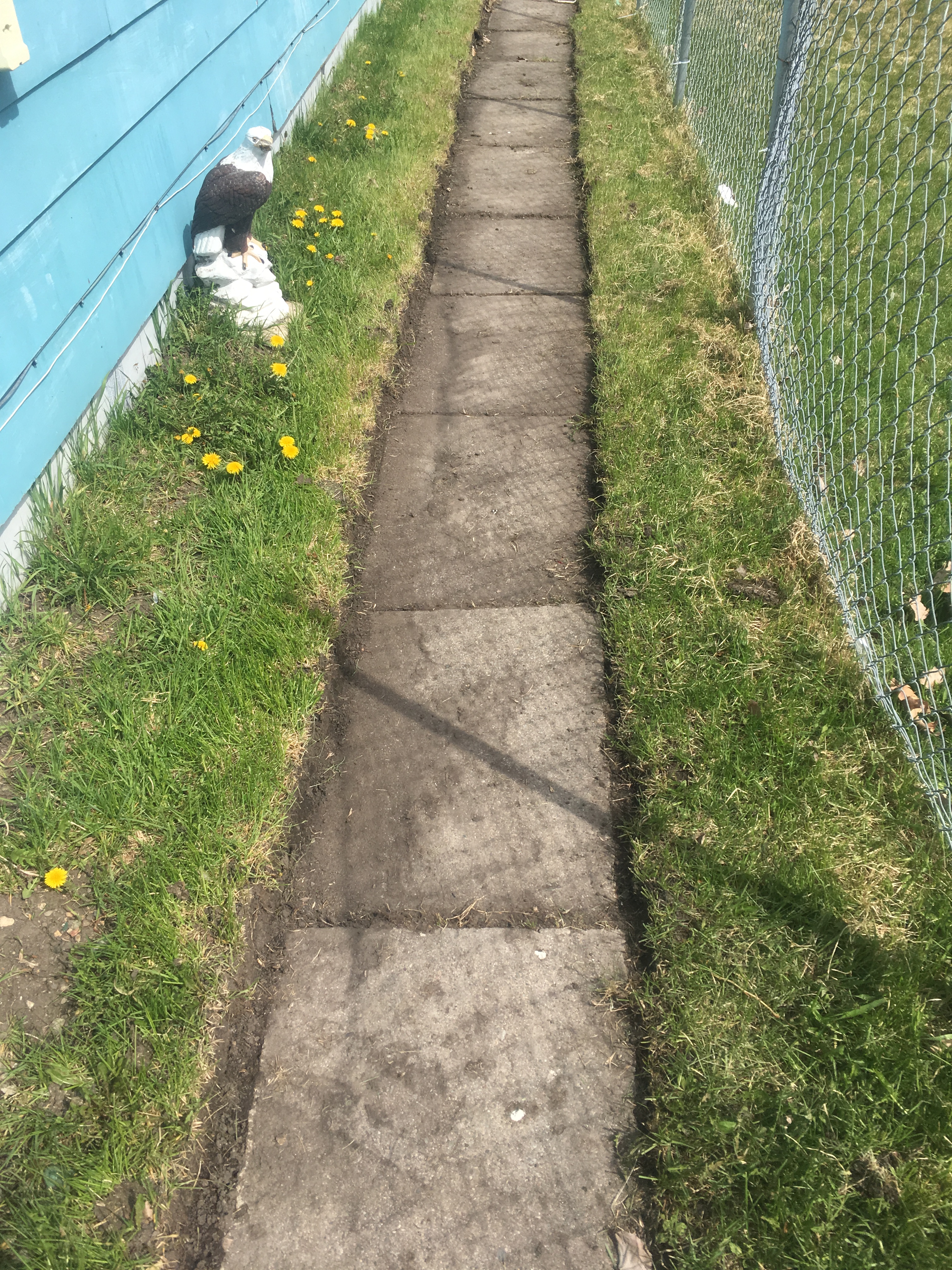 *We found this sidewalk was roughly twice as wide as the customer thought. It went from an over grown 'cow path' to a 2' wide sidewalk.
Edging is NOT part of the 'Standard Fee'. Edging around trees, sidewalks etc., can be done upon request. If edging is required by you, we recommend edging monthly. Many places in 'The Falls' do not do edge. Edging is done at a rate of $25/hr. There is a two hour minimum to do edging. [$50] After the initial edge is set up there is a one hour minimum to maintain the edge. We recommend re-edging monthly.
If the property has not been previously edged, it will take a bit longer to set up the edges, so they look right/nice. Debris left from the edging process can be [option 1] left for the client to take care of/remove, or [option 2] we can haul it away. The hauling fee will be $10 for disposal [plus] our hourly rate to load & unload this debris. We will estimate unload time based on load time, as to save us a trip back to collect payment.[as we are doing this work hourly] Option 3: We can also relocate these tailings to some holes/ low spots around your property, or build up the area around trees, under downspouts etc. [Put this debris to use.] It is also recommended that you let us know you wish to have edging done, when you schedule your job - as we may not always bring the edger to all jobs.
---
We use a non-toxic weed killer. If you request weed killer to be used against buildings, under and around fences, or under trampolines, gas grills or other areas. Please let us know prior to dispatching. This will allow us time to mix up the formula. We have provided the formula below, so you may apply it is you desire.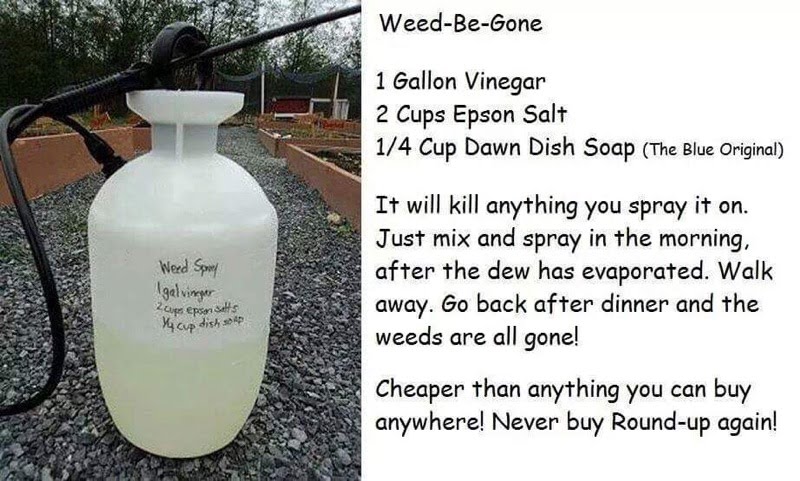 We generally do not invoice/ carry charge accounts for our services, thus payment is expected upon completion/ approval of services. If you are a commercial customer, with multiple properties, or Government entity; we could make an exception and give you 5-7 days to process payment. If additional time would be needed, we could certainly talk about those options at a meeting. Some customers who use online banking [Bill pay] will be given time to send checks. We will refuse service if we have not been paid for the last visit, and will refer the debt to collections in accordance with Minnesota law.
*Minnesota Sales tax is collected on certain services, as required by law. If you are exempt from taxes we kindly ask you provide us a W-9 form.

If the above is satisfactory to your party, I look forward to a meeting to wrap this up and tie up any loose ends you may require of us.
---
Do you have trees in your yard that need trimming?
• We can trim your trees back so you can walk under them with out getting branches in the face.
---
Is your house getting hit with branches?
• We can trim back the branches that are hitting your house and dispose of them.
---
Other services you may be interested in: We offer pressure wash services. This could include house washing, concrete/ sidewalk cleaning. We have even washed vehicles in the past, after a weekend out mudding.
We offer Tree Removal Services as well as brush removal services.
We offer Trash Removal Services; We are not a Trash Service; but if there are things your trash man does not take; we can help remove those items for you. We have worked with 'hoarders' and cleaned out entire homes, or simply a stove in the back driveway. We offer services big and small. Please see our trash page.
We would like to be considered for bids on your properties for winter snow removal. We generally do things flat rate. We could set these properties up to be cleared 'every time it snows', or we could set them up to be cleared based upon 'snow accumulation'. [Ex: We would plow when we get 2"+]
Keep in mind that we are licensed and insured. I have been doing this kind of work over 30 years and have had a business doing this kind of thing since 2000. You will find that my staff and I are • professional and • detail orientated.
If you have any questions or wish to schedule services, my number is 218-242-1698 Locally: 218-283-0852

Our bids/ when given are good for a period of for 7 days after the date issued, or until someone else provides services.
---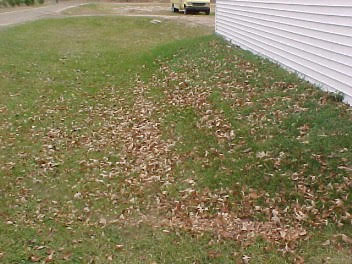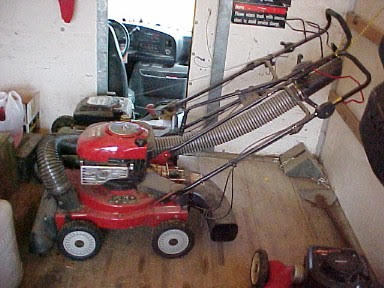 We provide raking services. at an hourly rate
We provide services hourly, so both the customer and provider are guaranteed to receive fair compensation for work received
Generally speaking it takes us about as long to rake up the leaves as 2x the typical lawn mow job.
Self Estimator:
You know it takes 1 hour to mow your lawn [include total time on the lawn, count trimming time too.
Expect it to take us 2 hours to rake your lawn
Expect an hour to load the trailer.
Expect the unload time and round trip to the dump to be an additional hour.
The Estimated time would be 3-4 hours. [roughly 2x the price of your lawn service if you are a typical in town customer.]
The above estimate would be for the leaf raking job pictured below. [there are 6-8 tall trees in this lawn.] If your lawn has less leaves, it will take us less time to do your job. Call for Estimates.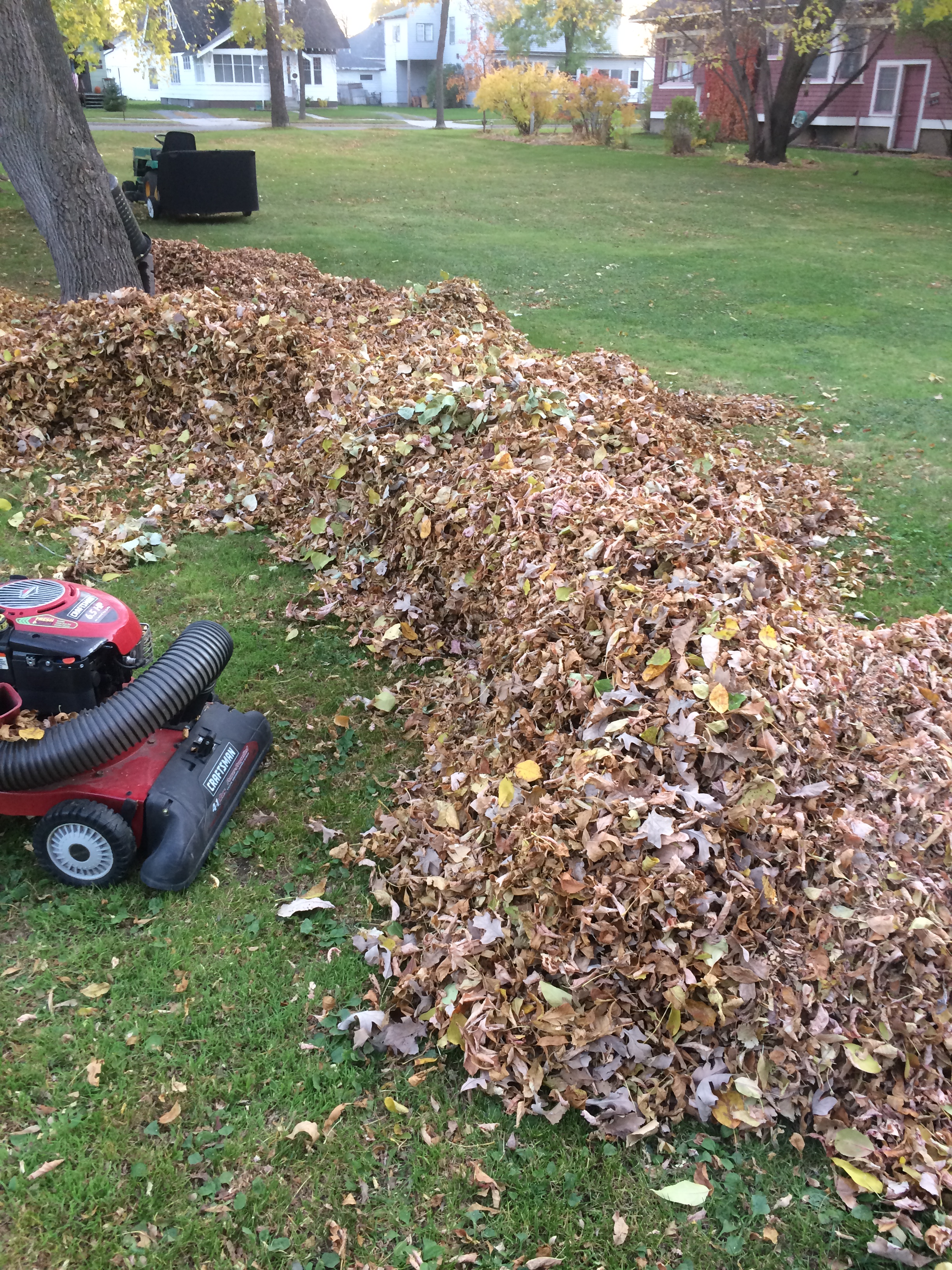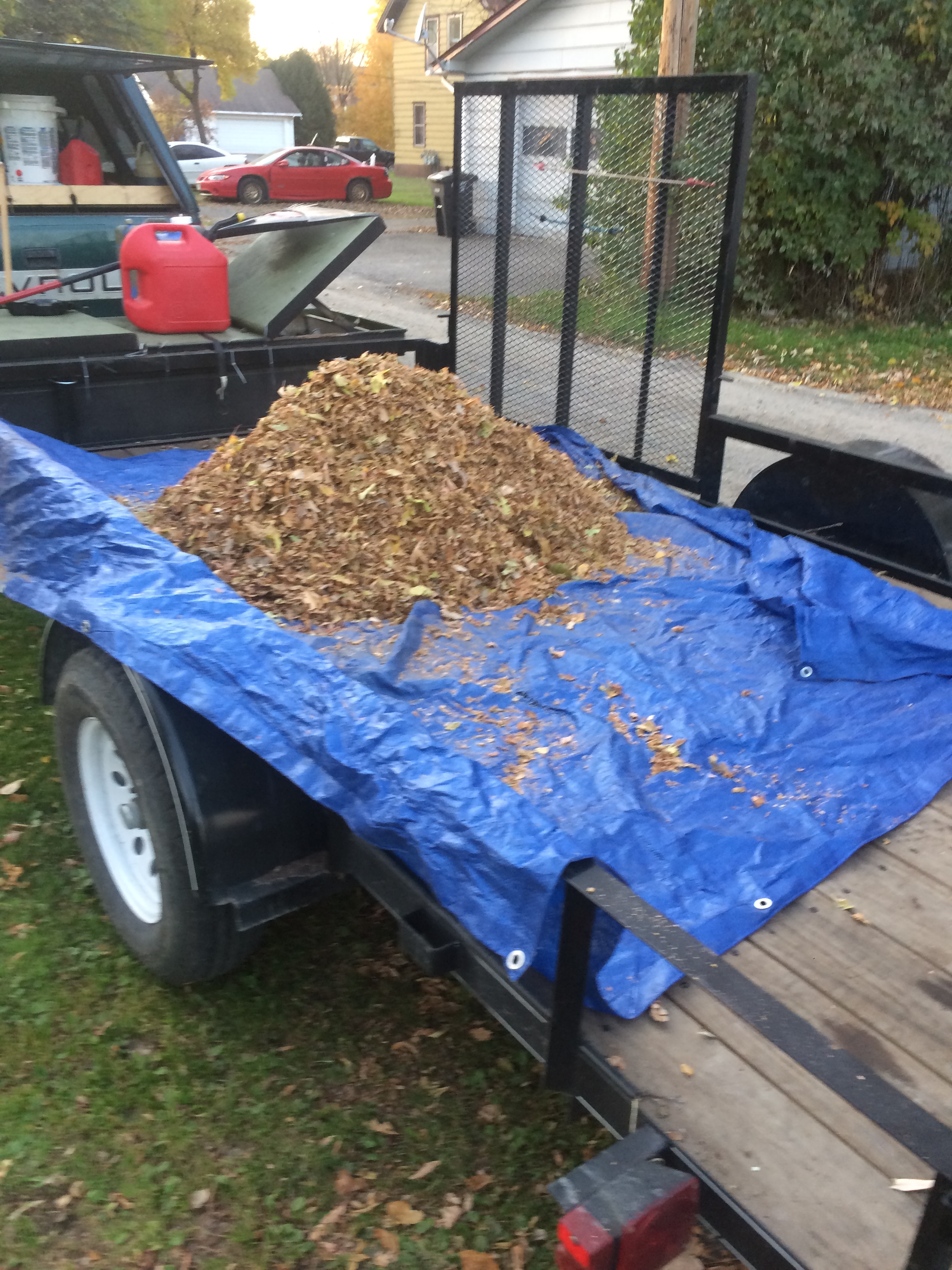 We provide lawn raking and leaf raking services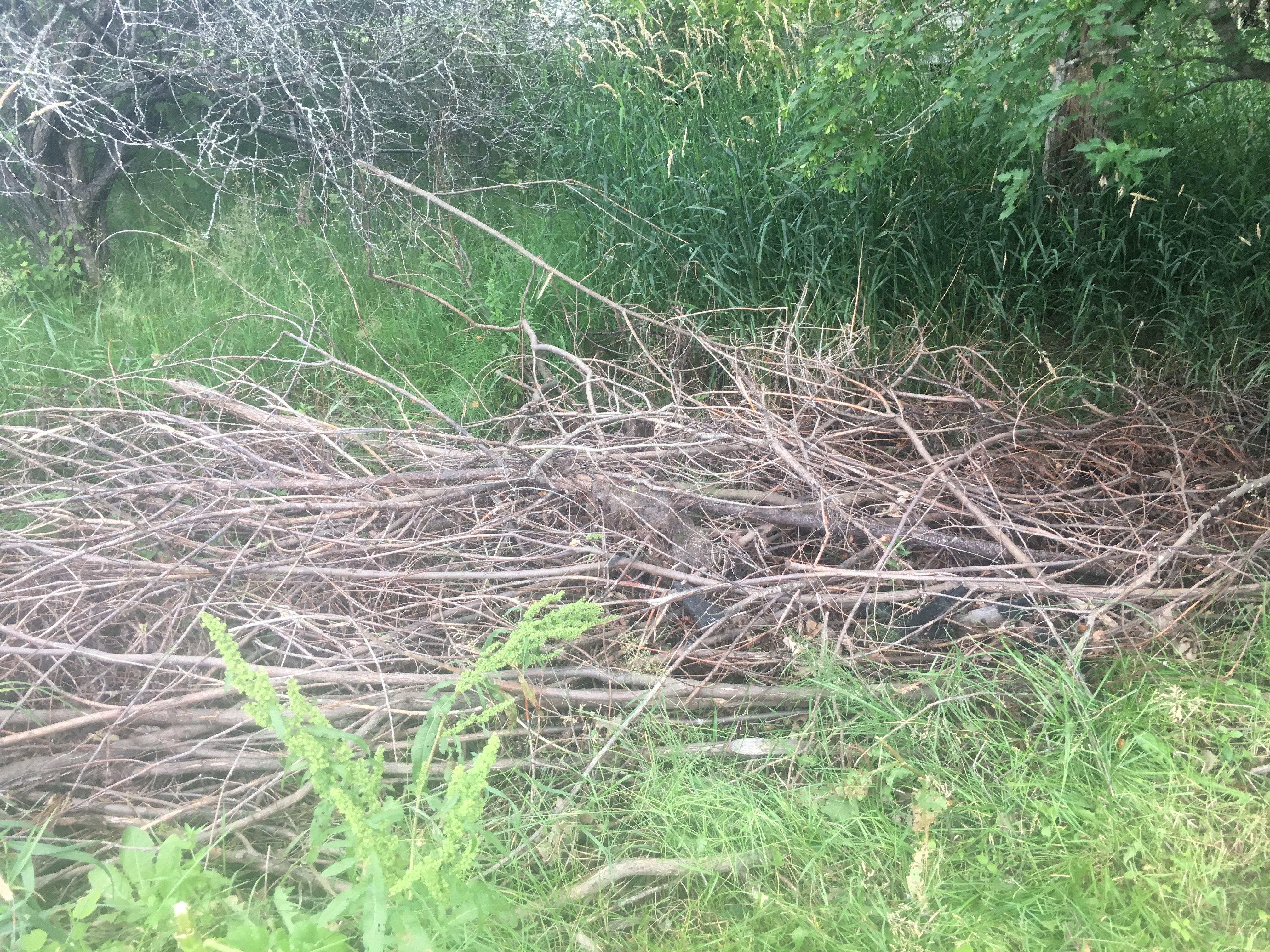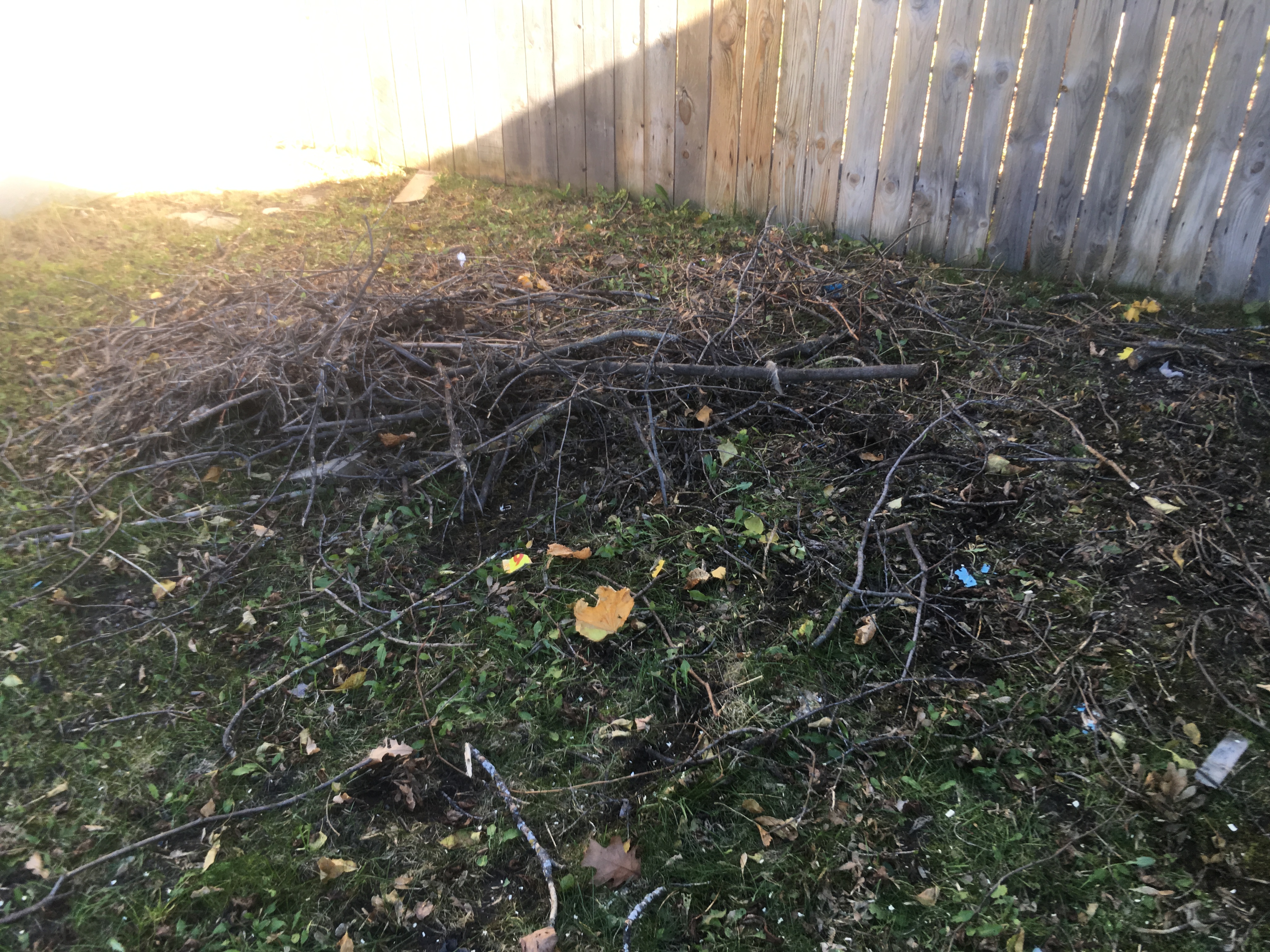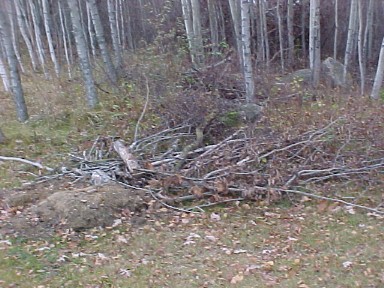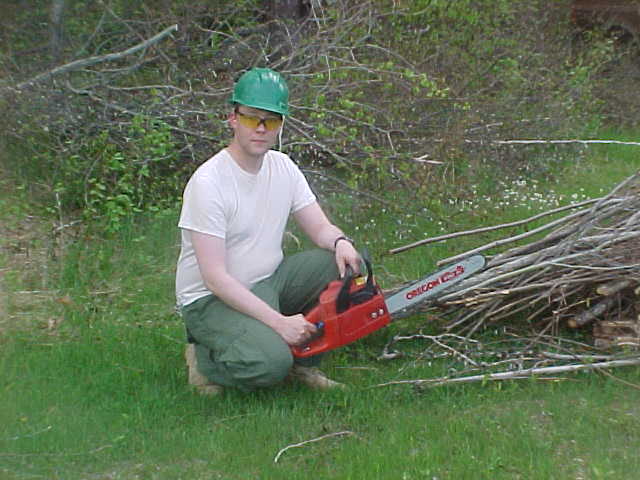 We provide brush clearing and Downed tree Service. Call for Estimate
Each load to the Dumping area will be charged Minimum of $10.00 per Trailer Load. We heap our trailer full, so you are getting allot moved for the price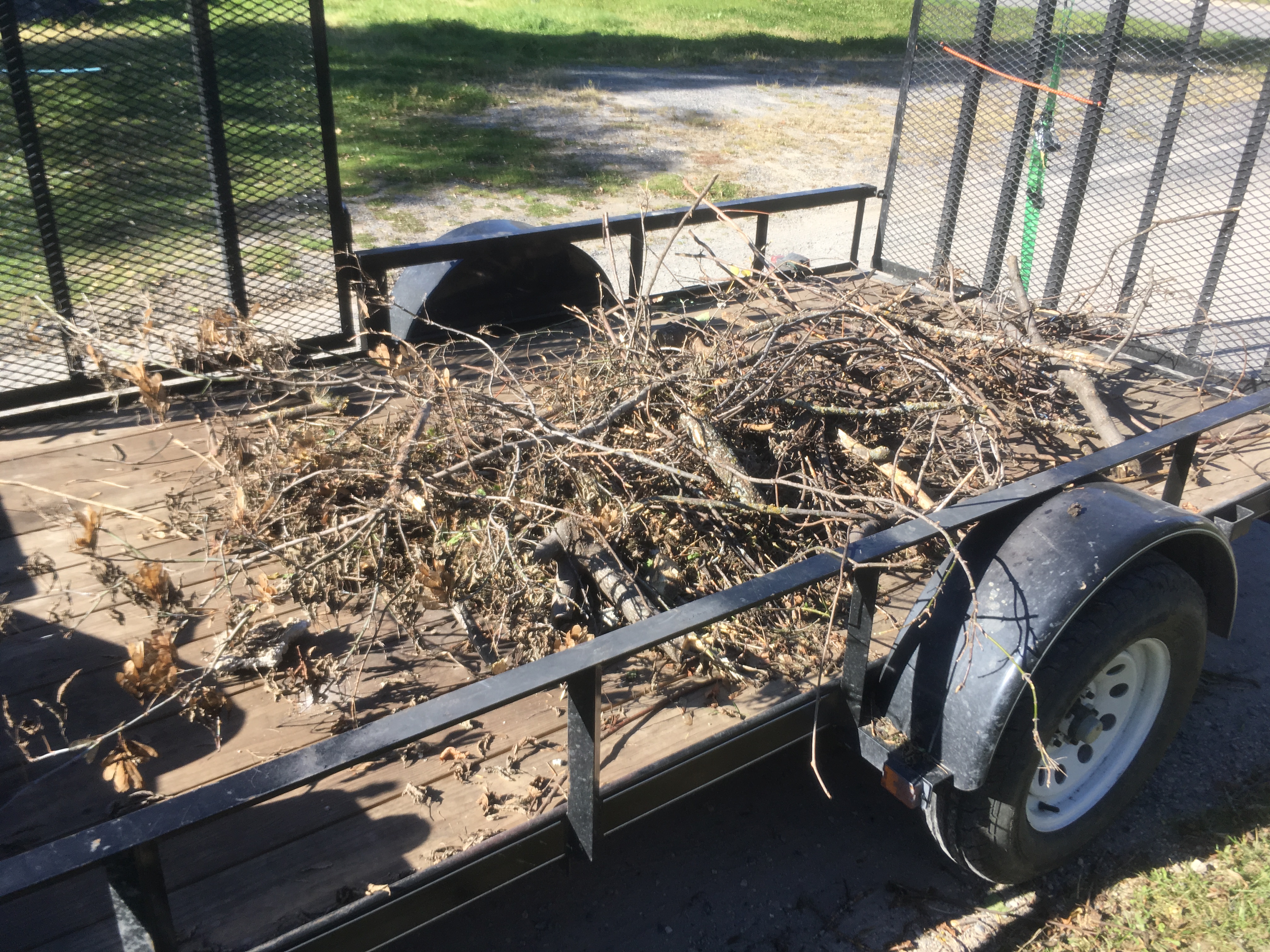 Each Pickup load carries a $5 minimum fee for the dump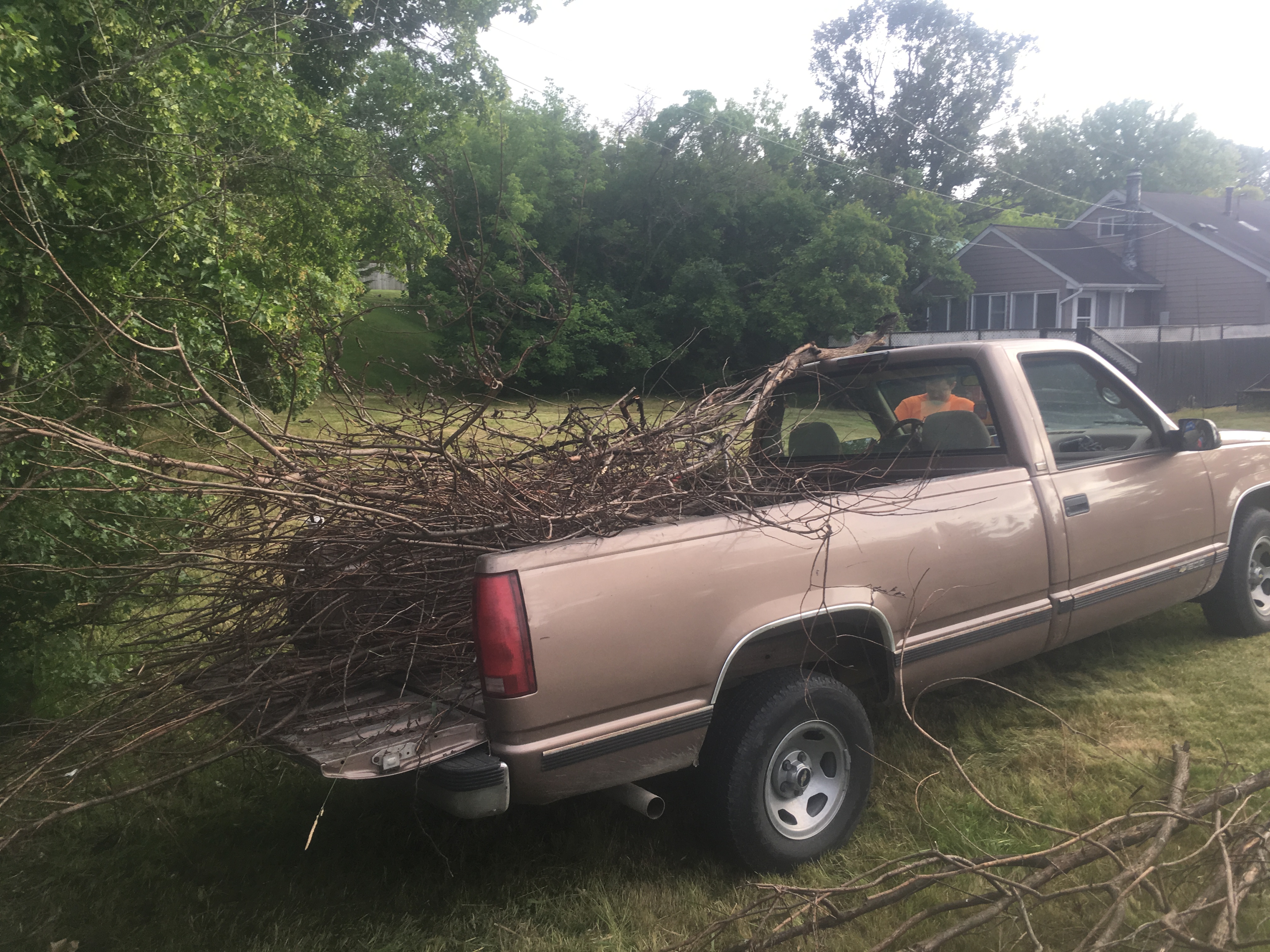 RECLAIM YOUR YARD!
We provide brush removal and tree trimming services. HERE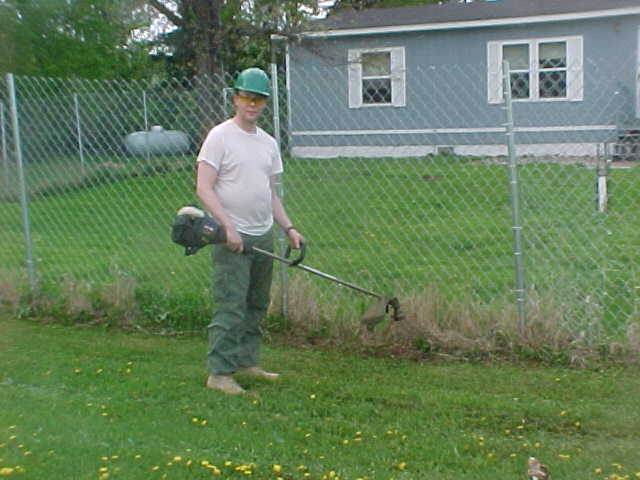 ---
Billing: We haven't had much problem with this, but it's worth saying "In-case"
1st bill will be given the day of the services
2nd bill will be mailed out 10 days after the day of the service as a courtusy - we expect to be paid soon after.
3rd/final notice will occur 20 days after the service was provided.
If payment in full is not made 30 days out: We will be referring your bill to collections with additional assessed finance fees of $10/wk until the bill is paid. These fees will back date to the day of the service.
In addition we will not SERVICE lawn customers who owe back bills. NO exceptions.
Thank You,

Bahr Industries LLC.
1306 Main Ave.
International Falls, MN 56649
Phone: 218-242-1698
Text: 218-242-1698
Email: mbahr29@yahoo.com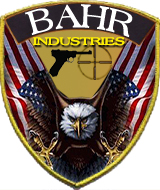 ® Bahr Industries LLC