Lawn Care Snow Removal Professionals
Satisfaction Guaranteed: Mike's Odd Jobs
Serving International Falls, MN 56649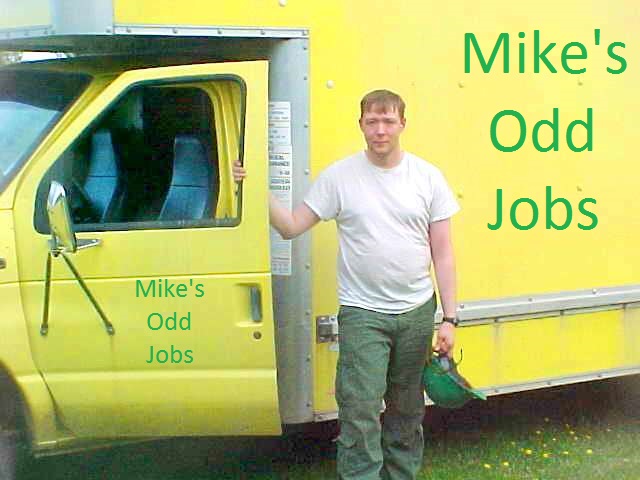 We do trash clean up at an hourly rate of $25/hr, so we charge accurately for the job we are providing.
Smaller tasks we do charge a flat fee of $25 plus all disposal costs.
We handle jobs of all sizes. We have done work as simple as moving and hauling off a gas grill up to and including cleaning out a hoarder.
We also do 'blight notice' work. If you are getting harassed by the city to remove junk in your yard, give us a call. We are far more reasonable than the city contractor's rate of up to $60/hr
Our hourly rate is $25/hr. Plus cost to dump.
Billable hours are for • Loading & unloading • Windshield time to get to and from the dump.
If there is only going to be one load we can often estimate the time to unload, and collect the bill before we leave, thereby saving time and hassle returning to the job to collect.
We have no problem heaping our trailer over the boards. We often are getting charged for 4 cubic yards of waste at the local dump.
Each cubic yard is billable to you at $11 / Half Yard $5.50
Our Trailer holds an estimate of 4 cu/yd [$44.00]
As a general Estimate for TRASH HAULING we estimate $100/load. This gives us 1 hour to load the junk. This gives us travel time to/from the dump & time to unload the trailer.
If you are doing Brush Cutting and Hauling we estimate that at $100/load as well. This is 4 hours to cut/Load/Unload each load and $10/ load 'Dump Fee'
Disposal Fees:
Please Read all Footnotes!
ATV/ Lawn Tractor Tires: $5 ea. [with or w/o rim] [³] [¹]
Passenger Vehicle Tires: $5 each  [with or w/o rim ] [³] [¹] 
Semi Truck Tires: $10 Each [with or w/o rim] [²] [¹]
Tractor/Bobcat: Call 4 Pricing $_________ [w or w/o rim] [²] [¹]
Demolition Prices: [dump ticket] $11/Cu Yd as assessed by County [²] [¹]
Appliances: [Stoves, Fridges, dish washer, washing machine, dryers, etc] $10 + trip
Television/Monitor : $10 + Trip [¹] [²] [³]
Brush Disposal Fee [None] [¹] [²] [³] [⁴]
Yard Clippings [No Fee] [¹] [²]
Tree Disposal Fee: [¹] [²] [⁴]
Used Oil Removal Fee [No Fee] [¹] [²]
Vehicle Batteries [No Fee] [¹] [³]
¹   Trip fee of $20 applies to any load regardless of size, as a single item or a truck load.
²   Hourly fee of $25/hr [per man hour] to load and unload; + Trip Fee
³   If 1-2 total items up by the curb 'ready to go' there would just be the disposal + Trip fee.
⁴ Chain Saw Fee of $25/Man hour. 
⁵ I try not to mix loads that is Appliances & Brush or Oil for example..
** standard customers will be charged $20; city of International Falls, Will be charged $10 "Trip Fee" as a "BULK" preferred customer!!
Garbage removal/ Disposal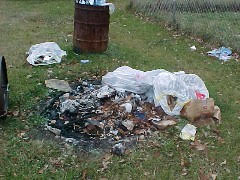 See above Explaination
Quick answer: $100/load on average [Fills the trailer below "heaping"]
Yard Debris & Sawing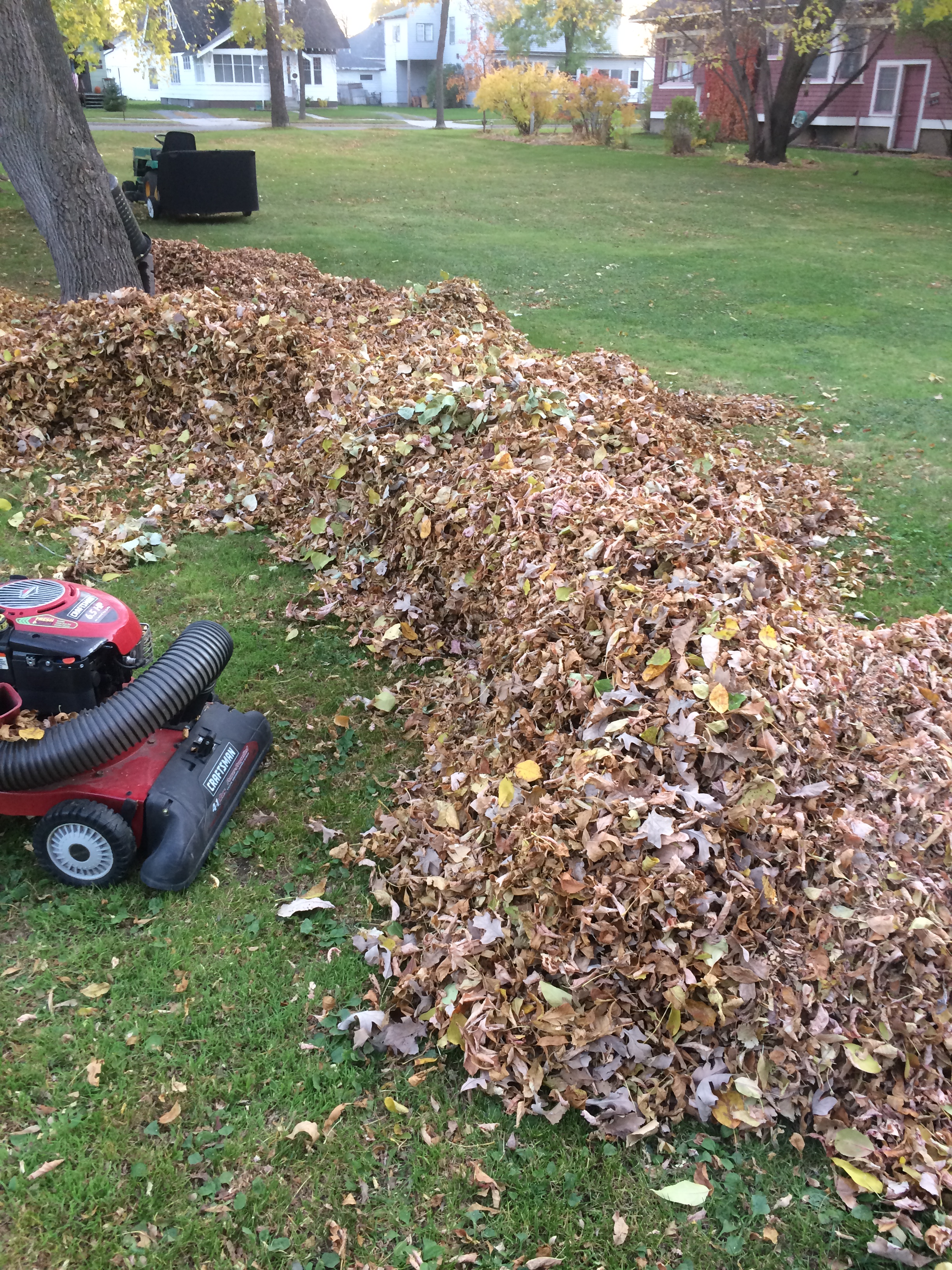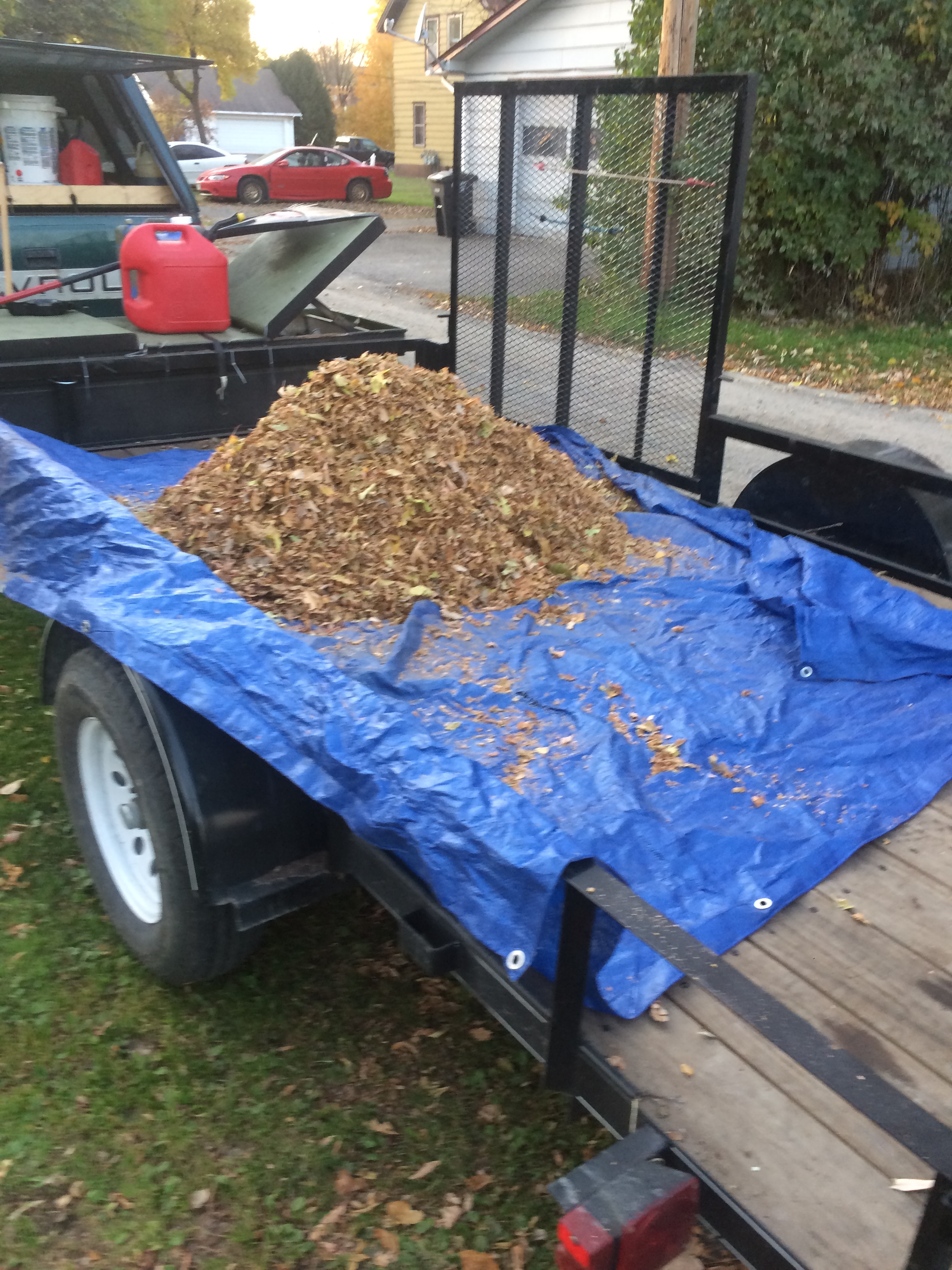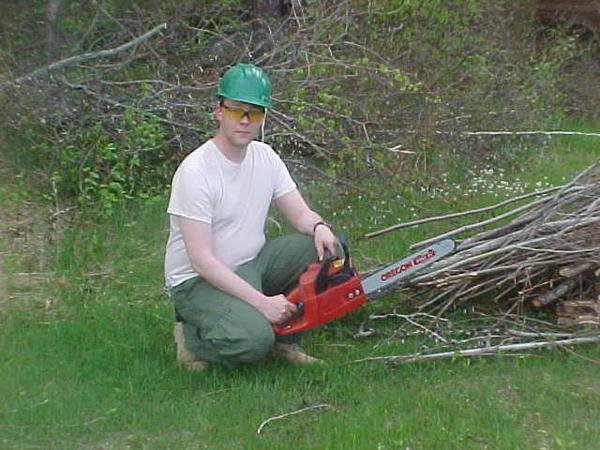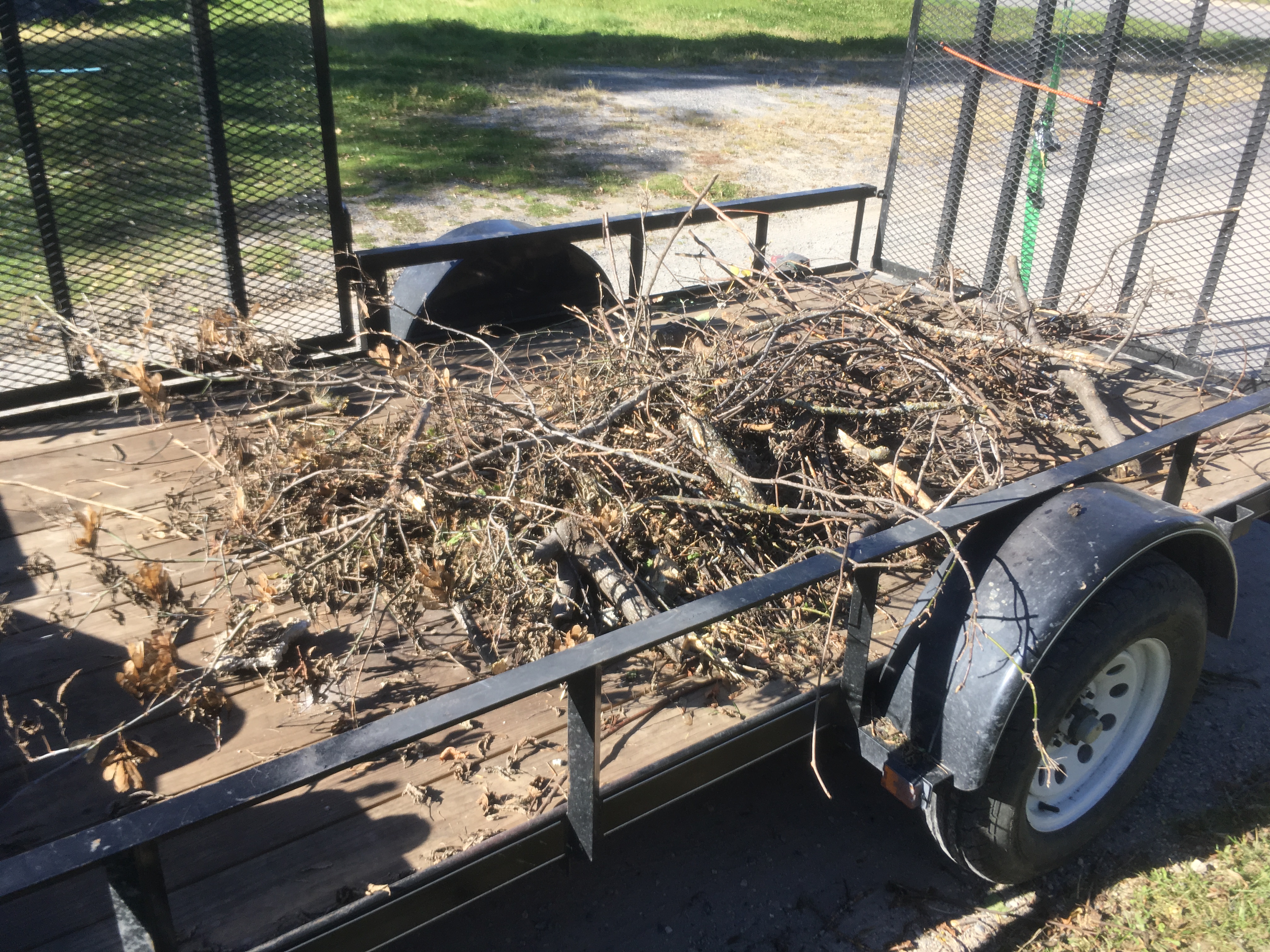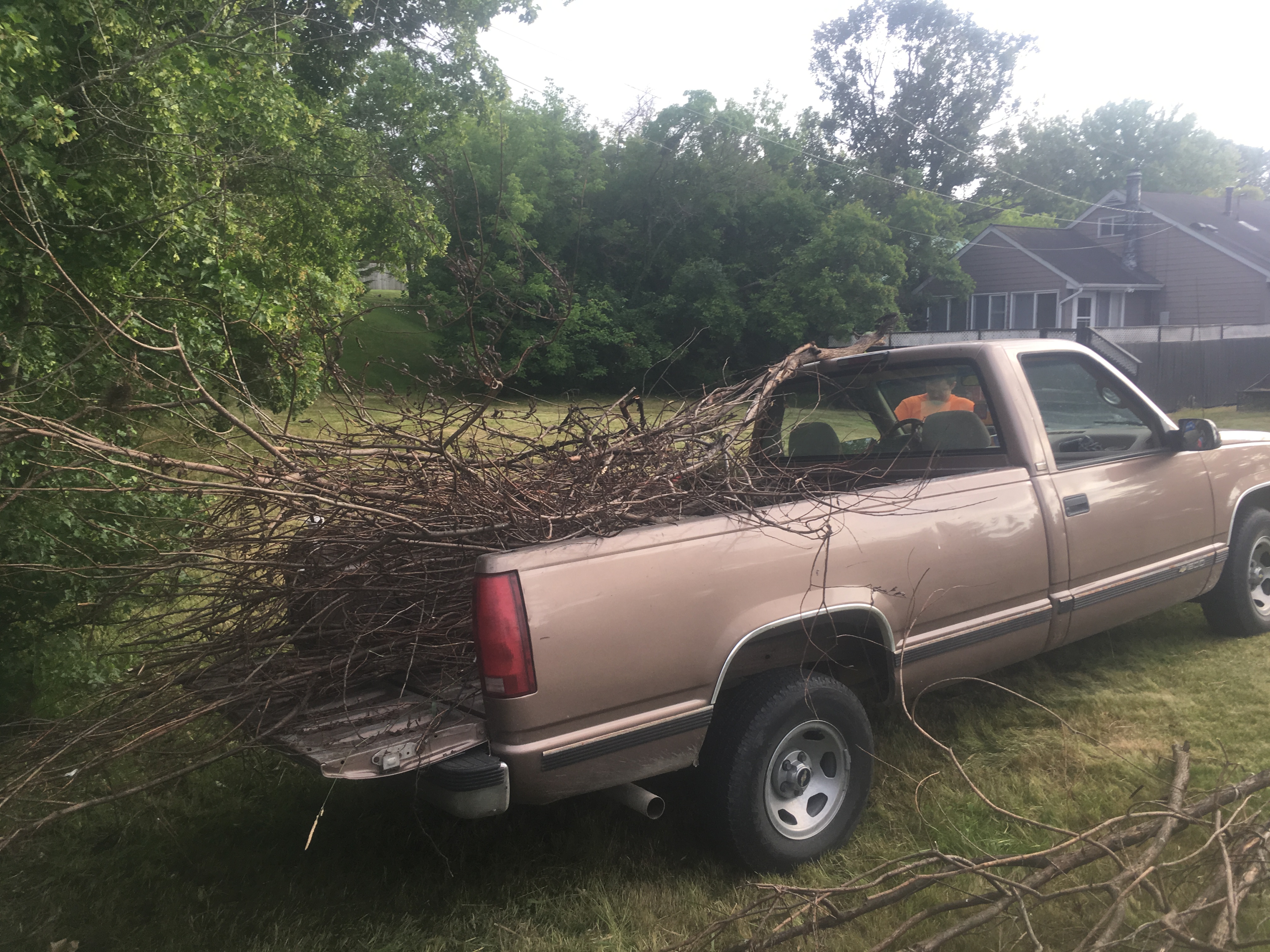 See above Explaination
Quick answer: $100/load on average [Fills the trailer above "heaping"]
This usually accounts for time to rake up the leaves, and load on trailer and bring/unload them at the dump.
Recyclables / Scrap metal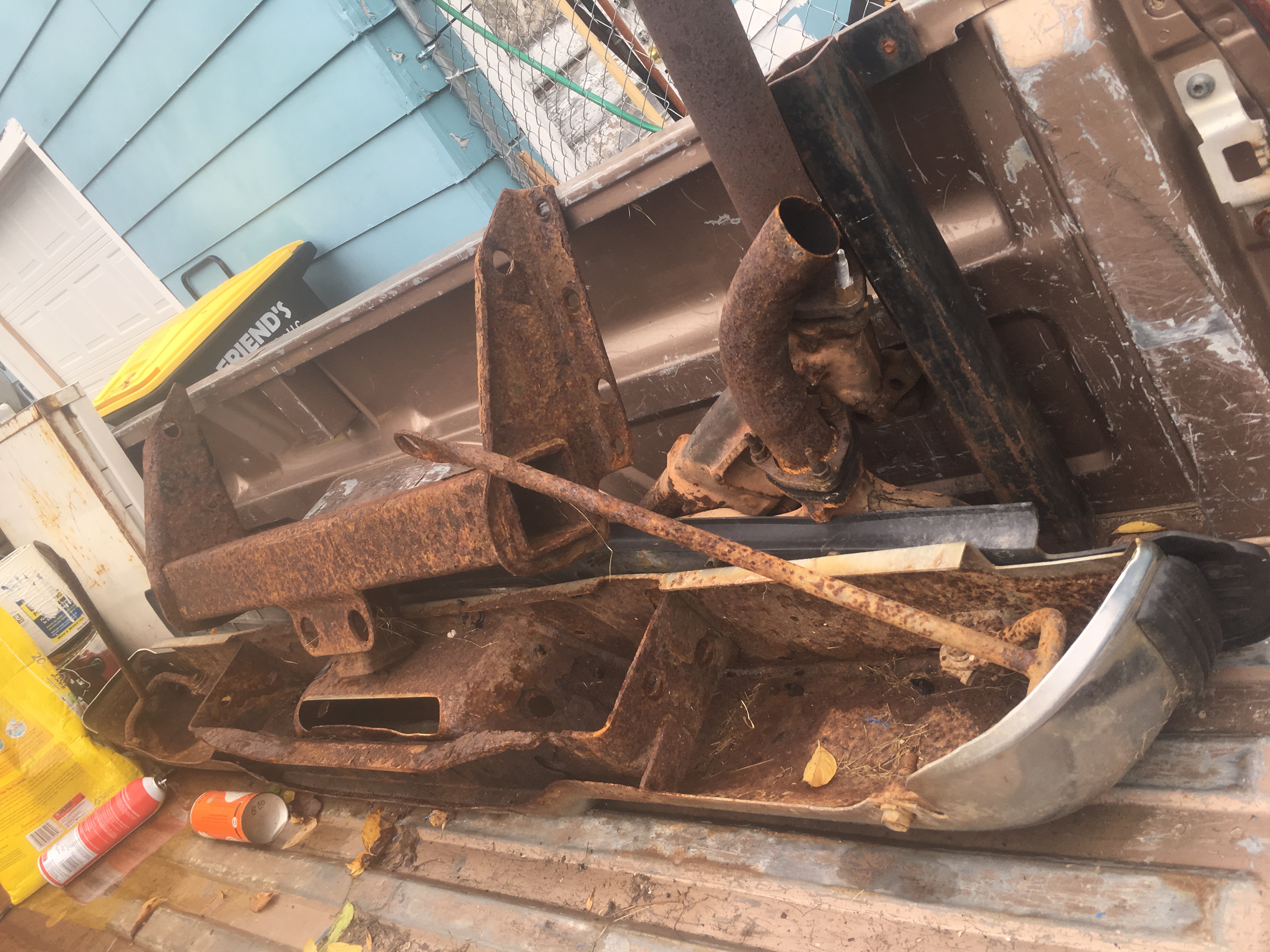 $25/hr to load/unload
See above for appliance disposal fees.
Junk Wood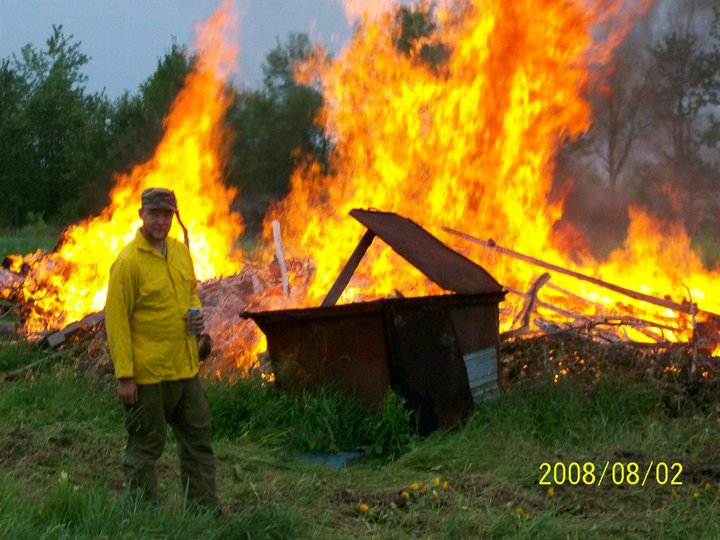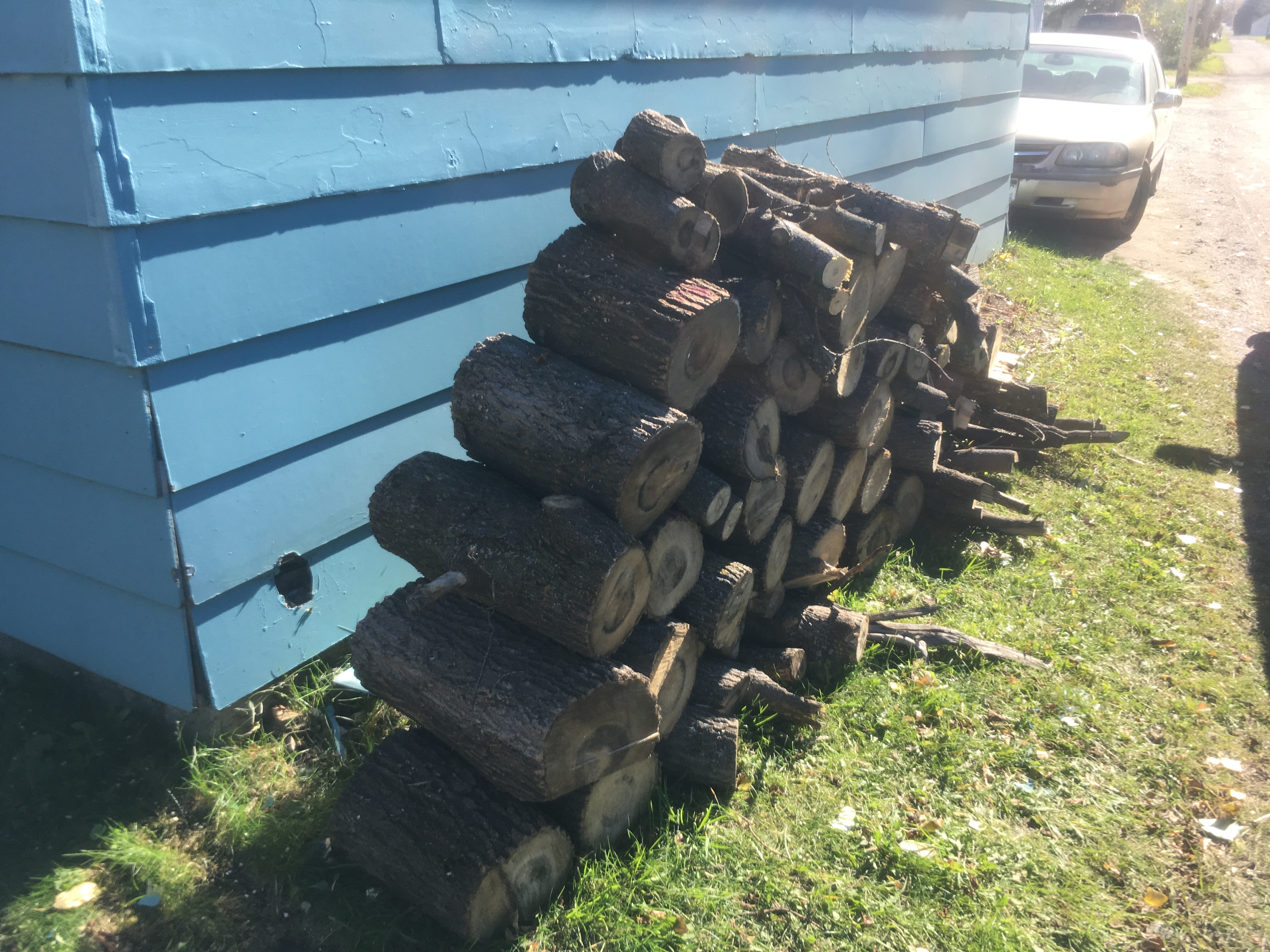 This could include pallets and any sort of junk wood/brush
$11/ Cu Yd at the "demolition yard" if the load is mixed with and scrap woods.
If loads are for brush/ leaves/ tree branches/ grass they will stay at the disposal rate of $10/ load
Average however is still $100/ Load when you consider time to load/unload and cut up the branches being hauled.
Junk Cars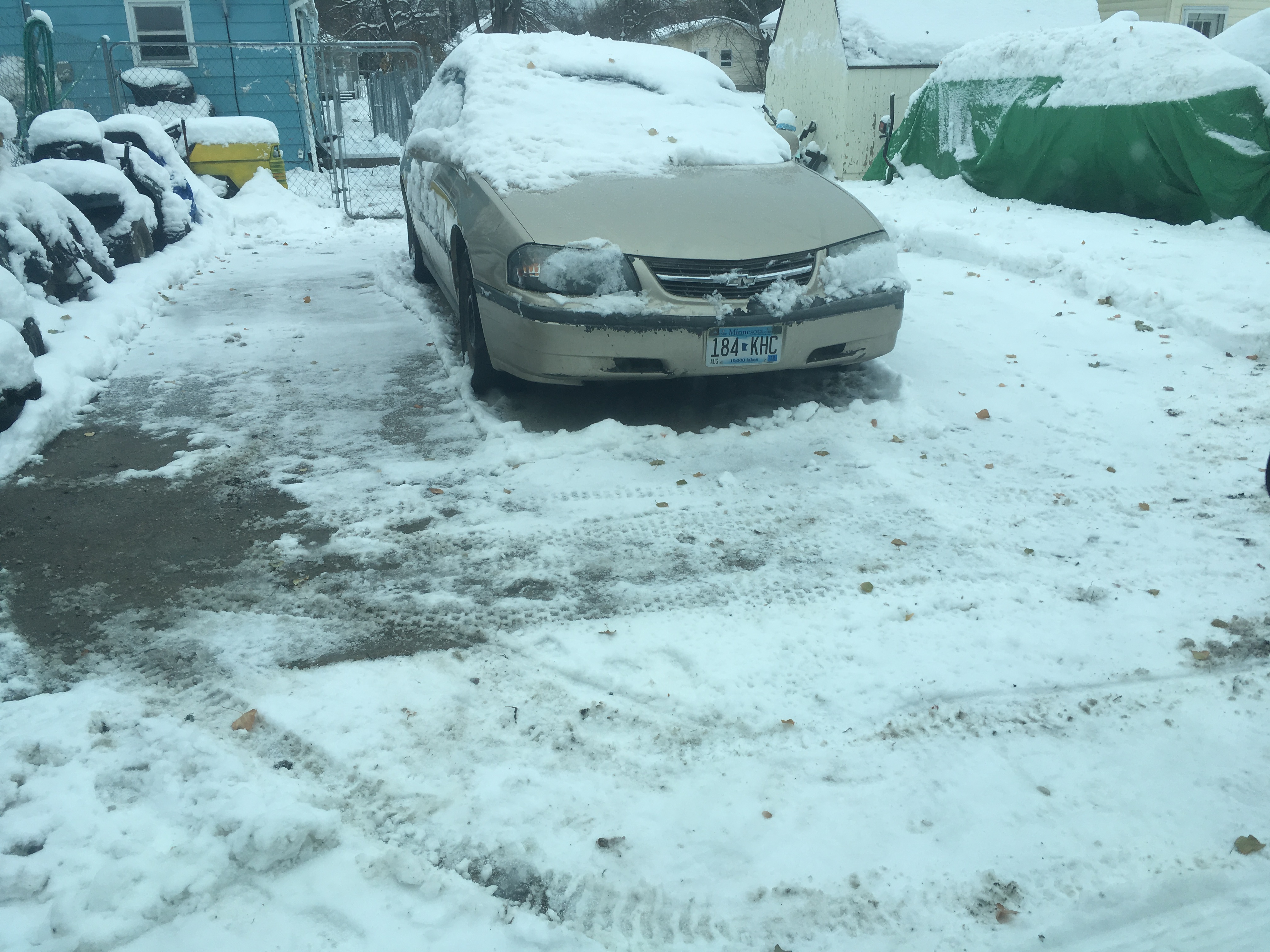 Junk cars will be removed at a cost you you of $50
Appliance Disposal
See fees above
Minimum of $25 if only 1-3 appliances.
Simple Self Assessment/Estimator:
$25/hr for all hours. Include time to the dump and back
Average load seems to take 1.5 hr if we can pull up to the load, and move it.
Add time if things need to be cut up/ moved from a house, for instance. Generally takes 2x the time [roughly]
Dump Fees: $10 per 4 cu/yd [a standard pickup is 2- 2.5 cu yd] for Brush/ Leaves/ trees/ Grass clippings
Dump Fees: $44 per 4 cu/yd[a standard pickup is 2- 2.5 cu yd] for trash or mixed loads [brush and trash etc.]
Appliances/Tires listed above - quick estimate is dump fees plus $25
Thank You,
Mike's Odd Jobs LLC
1306 Main Ave.
International Falls, MN 56649
Phone: 218-242-1698
Local : 218-283-0852
Text: 218-242-1698                                                    
Email: trash@bahrindustries.com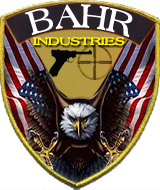 ® Bahr Industries LLC